Exclusive Air Raid Nation Offer
Air Raid Nation Package: $149
Receive an annual subscription of My Just Play Pro PLUS Air Raid Nation Playbook! ($400 Value)
Access: 1 Single User
Air Raid Nation Playbook (PLUS 113 Video Clips)
Playbook Builder + Terminology
Diagram Tool (unlimited diagrams)
Playsheet Printing
Video Library (5 GB)
Presentations, Gameplans, Installs
Already a My Just Play Subscriber?
Get the Air Raid Nation Content Pack uploaded directly to your current My Just Play System for $50!
"Just Play has helped me simplify the game of football for myself and players by making play diagrams that are cleaner, better looking, and easier to read than traditional pen and paper diagrams."
"My Just Play has been absolutely fantastic. The system is easy to use and the ability to save fronts, stunts, blitzes, and coverages makes diagramming quick and easy!"
"My Just Play is the best playbook I have ever used to prepare myself each week of the season. It is easy to create and share with coaches on #TXHSFBCHAT."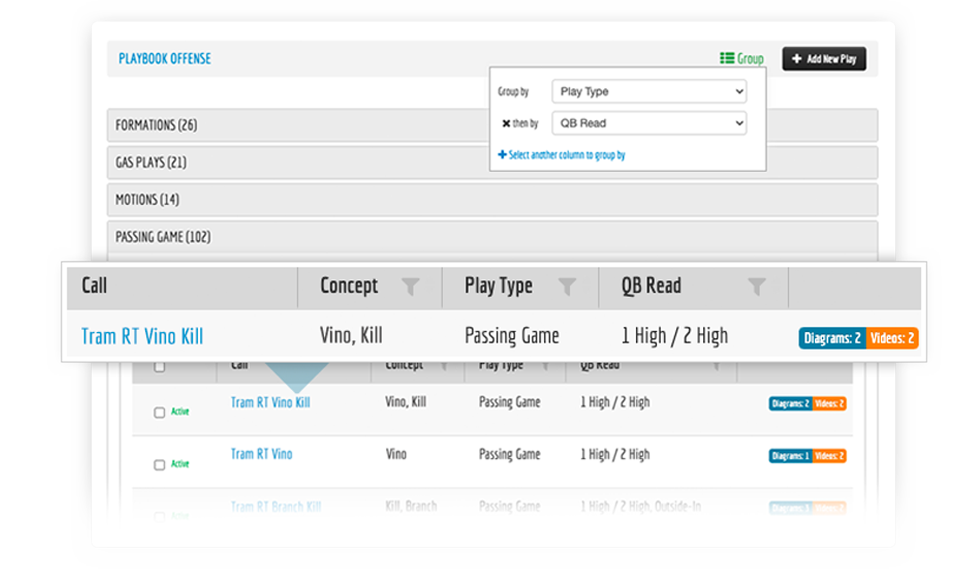 Build Playbooks
Organize a database of all your coaching content. Create your personal playbook with customizable tags, play diagrams, video examples, and positional assignments.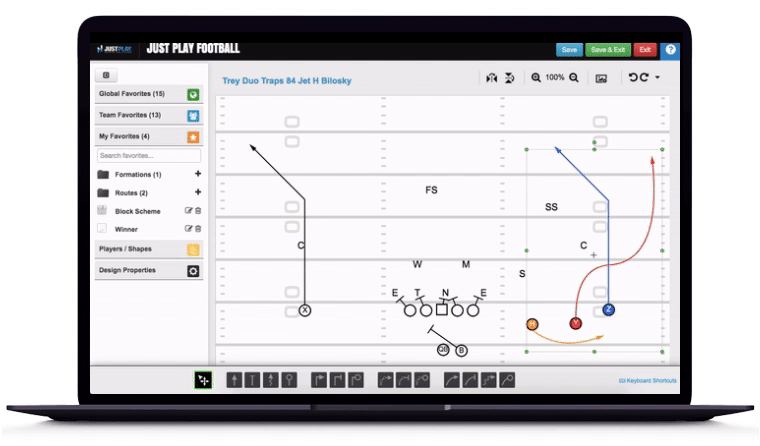 Diagram Faster
With thousands of pre-built templates and the ability to create your own, My Just Play allows coaches to save hours with the best drawing tool on the market.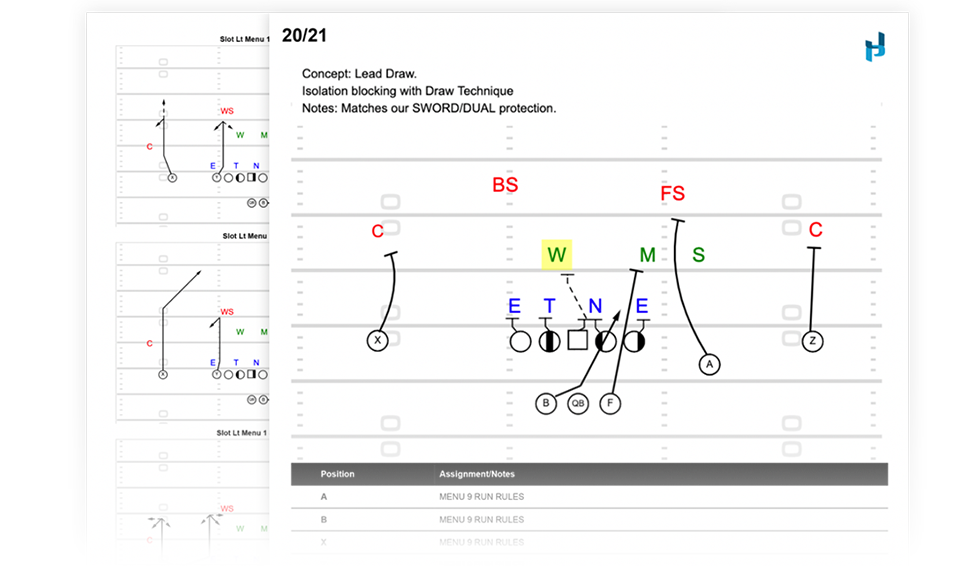 Print Plays
Save and print diagrams and play sheets to help you prepare for practice and games.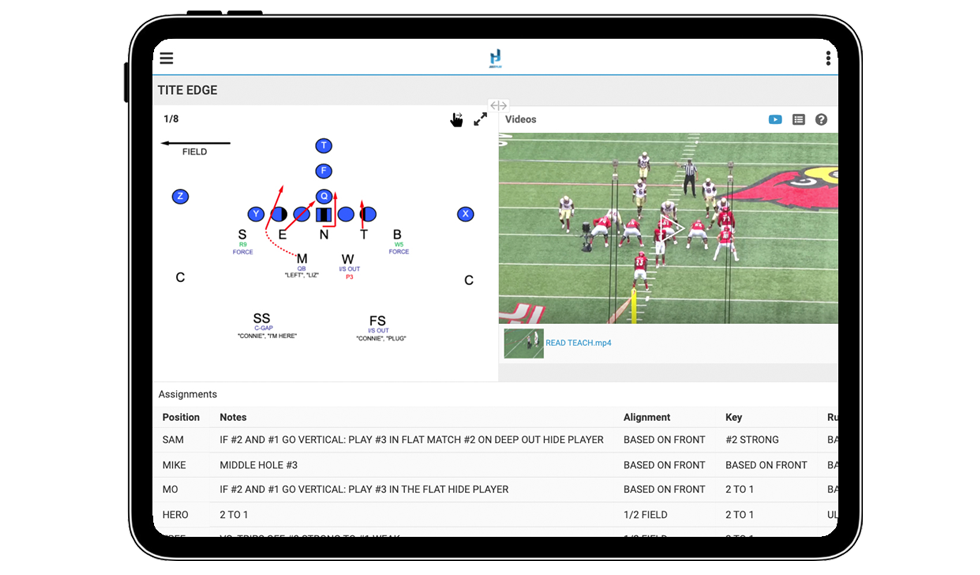 Playbook + Video
PRO
Pair your drawings with video from any video editing system and present at clinics or in team meetings with the Just Play app.